WINE ENTHUSIAST
APRIL 2018
SEAN SULLIVAN
2015 Emmy, Stone Tree Vineyard Mourvèdre Wahluke Slope, 92 points
2014 Taylor Mag, Estate Grown Cabernet Sauvignon Red Mountain, 91 points Editor's Choice
2014 Oldfield Estate Syrah, Yakima Valley, 91 points
2015 Jolie Bouche, Boushey Vineyard Syrah Yakima Valley, 92 points Editor's Choice
2014 Final-Final, Cabernet Sauvignon-Syrah Columbia Valley, 91 points Editor's Choice
2015 Eléni, Red Willow Vineyard Syrah Yakima Valley, 91 points
2015 Lola, Evergreen Vineyard Chardonnay Ancient Lakes, 91 points Editor's Choice
2014 Big Papa, Old Vines Cabernet Sauvignon Columbia Valley, 92 points
2014 Nana, Willow Vineyard Yakima Valley, 92 points
2014 Upright, Klipsun Vineyards Merlot Red Mountain, 90 points
Stuffed Suitcase, October 2016
In her post, "Seattle Girlfriends Getaway to the Eastside – Bellevue & Woodinville WA" Kim of Stuffed Suitcase describes her experience wine tasting at EFESTE during a visit to Woodinville Wine Country: "A family owned winery that showcases that family history all over the walls of their tasting room. I'll admit that I was a bit thrown off that this tasting room was found in the industrial area of Woodinville, but when I realized they did that in order to be on site of their wine processing, it made sense. I loved chatting with Helen and Dan, the owners, during our tasting. They were amazingly gracious hosts with warm smiles, and a true passion for their wines."
Seattle Met Magazine, October 2016
Our Winemaker, Peter Devison, is named a Winemaker to Watch.
Top Syrah of the Top 100 Washington Wines of 2016
2013 Jolie Bouche
2013 Eléni
Wine Enthusiast, September 2016
92 points, 2013 Eléni Syrah
The aromas of embers, black pepper, dark fruit, herbs, smoke and spice are brooding and locked up on first pour, showing more on each swirl. The blue and black-fruit flavors are ripe, sweet and full, with savory notes fleshing out the crazy long finish.
92 points, 2013 Jolie Bouche Syrah
Aromas of iron, olive, herb, smoke, orange peel and savory notes are followed by a ripe, full savory palate that packs a punch. It's far from shy but manages to keep it all in balance.
92 points, 2015 Oldfield Estate Rosé
This blend of Mourvèdre (78%) and Grenache is a very pretty pale peach color. Aged in a mixture of concrete, stainless steel and neutral French oak, it suggests aromas of citrus, strawberry, herb and spice. It tingles the palate with fresh, lively flavors, showing poise and presence with a citrus-filled finish that lingers.
91 points, 2013 Ceidleigh Syrah
Typically the most forward of the winery's offerings, this wine brings aromas of blue fruit along with notes of fire pit, olive, mineral and cured meat that become more prominent over time. The blue and black-fruit flavors are dense and focused, with a firm backbone of tannins providing support. It needs time in the cellar to stretch its legs.
91 points, 2013 Emmy
The white-pepper, garrigue, raspberry, orange-peel and pot-roast aromas pop. The palate is action packed with raspberry and cranberry flavors that lead to a long, savory finish.
91 points Editor's Choice, 2015 Feral Sauvignon Blanc
This thoroughly delicious, acid-driven wine opens with aromas of passion fruit, oyster shell, herbs, wet stone and citrus. The flavors are sleek yet generous with electric, mouthwatering acidity. It demands oysters alongside it.
91 points, 2014 Evergreen Riesling
The aromas of ripe peach, jasmine, honeysuckle and mineral pop. It drinks just off dry, with a spritz of stone-fruit and citrus flavors that extend on the finish.
90 points, 2014 Sauvage Sauvignon Blanc
Seeing just a kiss of new oak (20%), this wine offers brooding aromas of spice, white flowers, tropical fruit and citrus. The palate is full of white-grapefruit flavors backed by a zing of tart acidity, with barrel spice flavors lingering on the finish. It shows a lot of tension.
"Summer's Best Rosés" include Oldfield Estate Rosé with the highest rating of the New World selections.
Wine Enthusiast, June 22, 2016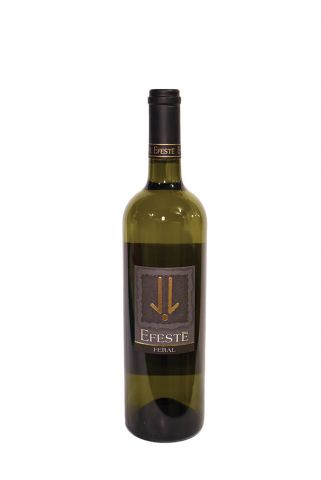 Washington Wines to Uncork This Spring
Final Final has been selected as a finalist in Vivino's 2016 Wine Style Awards by more than 13 million wine drinkers. This is an honor bestowed on less than one percent of the 100,000 wineries on Vivino.
Vivino, January 2016
2012 Eléni is vineyard designate top wine pick.-
Washington Tasting Room Magazine, Winter 2016
2015 Evergreen 90 pts
2015 Lola 91 pts
2015 Emmy 91+ pts
2015 Jolie Bouche 91+ pts
2015 Ceidleigh 92 pts
2015 Eleni 91+ pts
2014 Jolie Bouche 91+ pts
2014 Estate Syrah 91 pts
2014 Ceidleigh 92 pts
2014 Eleni 90+ pts
2014 Final Final 92+ pts
2014 Upright 90+ pts
2014 Nana 91+ pts
2014 Big Papa 92+ pts
2014 Taylor Mag 91+ pts
2014 Emmy 92 pts
- About.com Travel, February 2017
The 2012 vintage of Final Final has earned a spot on the Washington Wine Blog Top 100 Wines of 2016. "This is a lovely blend of Cabernet and Syrah. It begins with rich red cherry, dill and raspberry aromatics. There are deep flavors of red cherry, raspberry, Turkish coffee and lavender. This is wonderfully rich and viscous. Good value wine here."
-Washington Wine Blog, Dec. 2016
"Focus on Washington: Hot Times in the Dessert" by Stephen Tanzer
NOV. 2016
92+ points, 2013 Big Papa Cabernet Sauvignon
92 points, Nana
92 points, 2013 Ceidleigh Syrah
91+ points, Eléni Syrah Red Willow Vineyard
91 points, 2013 Tough Guy Klipsun Vineyards
91 points, 2013 Emmy Stone Tree Vineyards
90+ points, 2013 Upright Merlot Klipsun Vineayrds
90 points, 2013 Jolie Bouche Syrah Boushey Vineyard
91 points, 2015 Sauvage Sauvignon Blanc Boushey Vineyard
90 points, 2015 Feral Sauvignon Blanc Evergreen Vineyard
90 points, 2014 Lola Chardonnay Evergreen Vineyard
90 points, 2014 Evergreen Riesling Ancient Lakes
Wine Spectator Daily Wine Pick, September 2016
93 Points, Jolie Bouche Syrah 2013
Broad, open-textured and expressive, packed with plum, blackberry and sage flavors, hinting at sassafras and black olive notes as the finish lingers gracefully. Drink now through 2021. –HS
Wine Press Northwest, September 2016
The 2012 Final Final is named a "Top Red Blend" and declared "Excellent" by the tasting panel.
As noted by Andy Perdue, "Even high-end wine collectors love a bargain, and that's what we set out to look for when we asked Pacific Northwest wineries to send us their red wines that retail for $30 or less."
EFESTE 2012 Final Final, Columbia Valley • $30 Winemaker Peter Devison leaned heavily on Cabernet Sauvignon and Syrah for this delicious blend from Woodinville. Aromas of mint, cherry and spicy oak lead to flavors of black raspberry, blueberry and dark chocolate. It's all backed by firm tannins that balance all the fruit.
Rand Sealey's Review of Washington Wines, August 2016
19+/20 points , 2012 "Big Papa" Cabernet Sauvignon
Sourced from old blocks at the Klipsun, Bacchus, Red Willow and Kiona vineyards, this 100% Cabernet exhibits a deep ruby color and bold aromas of blackberry, old tree cherry, Damson plum, attar of rose, pipe tobacco and incense. The flavors mirror the aromatics with full bodied red and black fruits that are imbued with licorice, Swiss chocolate, Sumatra roast and alluvial minerals. The saturation continues on the back with roasted berries and nuts, mocha, toffee, graphite and fine grained integrated oak (80% new French for 22 months), followed by a long, authoritative ripe tannin finish. If you like a bold, solid Cabernet, this is for you.
19/20 points, 2013 "Emmy"
Brilliant crimson-ruby colored, this 88% Mourvèdre/12% Grenache blend possesses a seductive spiced, smoky nose of blackberry, pomegranate, cassis, crushed roses, garrigue and incense. The flavors mirror the aromatics with black and blue fruits that are intermixed with cocoa, Sumatra roast, and Wahluke scorched earth. The back picks up macerated berries, roasted nuts, crème de cassis and charcoal on the way to a lengthy ripe tannin finish.
19/20 points, 2013 "Jolie Bouche" Syrah
Deep crimson colored, this Syrah emits intoxicating aromas of blackberry, mountain blueberry, black currants, garrigue (lavender and Provençal herbs), tobacco and incense. On the palate, the black and blue flavors are mouth encompassing, intermixed with licorice, cocoa powder, French roast and gravel and loam minerals. The back reveals sensations of pressed berries, roasted walnuts, crème de cassis, kidskin and charcoal, followed by a long, ripe chewy tannin finish.
"A 2015 Washington Rosé Roundup" by Sean Sullivan "Sitting on top of the heap is the EFESTE Oldfield Estate Rosé Yakima Valley 2015 ($22). A blend of mourvèdre and grenache, it has aromas of strawberry and spice that lead to a fresh, lively palate. It's one of the best rosés I've seen come out of the state to date."
Seattle Met, April 26, 2016
Wine Enthusiast, March 2016
91 Points, Editor's Choice, 2014 Oldfield Estate Rosé
"This is the inaugural release from the winery's estate site, which sits next to famed Boushey Vineyard. A pale salmon color, it's a field blend of Mourvèdre and Grenache, redolent with aromas and flavors of strawberry, orange peel and spice, along with mouthwatering acidity that ties it all together. It's thoroughly delightful." –SS
Wine Enthusiast
November 2015
94 points, 2012 Jolie Bouche Syrah
"This exuberant wine has aromas of raspberry jam, thyme, orange peel, earth, iron and olive. It's rich and intensely flavorful, with waves of mouthwatering fruit and savory notes that lead to an extended finish." —S.S.
92 points, Cellar Selection, 2012 Eléni Syrah
"Still in its shell, this wine reveals aromas of violets, black licorice, tar, crushed granite and dark fruit with a bit of coaxing in the glass. It's full bodied, with tart, tangy fruit flavors that need time to stretch their legs." — S.S.
92 points, 2012 Emmy
"Mourvèdre (81%) makes up the majority of this blend with Grenache (12%) and Syrah filling it out. It leans into savory notes, with aromas of sage, dried herbs, white pepper and mineral. The flavors are plush and palate-coating, bringing a slightly tacky feel that softens over time. " — S.S.
91 points, 2012 Ceidleigh Syrah
This offers a surprisingly savory look at this sun-drenched appellation, with aromas of smoke, mineral and Kalamata olives. The cherry flavors are full bodied with a palate-coating, slightly tacky feel that smooths out over time.
— S.S.
90 points, 2013 Feral Sauvignon Blanc
A lively offering—it practically screams out for oysters—this wine brings aromas of talc, flowers and white and pink grapefruit. It's fleshy in feel, with racy, puckering acidity that draws out the finish.
— S.S.
90 points, 2013 Sauvage Sauvignon Blanc
This warm-vintage wine is aromatically generous with notes of toast, lemon, citrus oil and guava. It's light yet rich, with a plush feel and a tart finish.
— S.S.
In "Northwest Wine: Merlot remains a star in Washington wineries" by Eric Degerman and Andy Perdue, Great Northwest Wine writes that Wine Press Northwest magazine recently conducted a tasting of 100 Northwest Merlots for its spring issue. The 2012 Upright Merlot is named as a top wine from the judging.
Yakima Herald, March 14, 2016
WINE ENTHUSIAST
DECEMBER 2016
92 points/Cellar Selection, 2013 Big Papa Cabernet Sauvignon
This is the first vintage of this wine to include estate fruit, along with fruit from Klipsun, Bacchus and Red Willow. A complex medley of herb and spice aromas accented by purple flowers is followed by bold yet still refined dark-fruit flavors that linger on the finish. It has the tannin to go the distance.
91 points/Editors' Choice, 2013 Nana Bordeaux Style Red
Merlot makes up half of this wine, with the balance Cabernet Sauvignon (40%) and Cabernet Franc. It announces itself with nuanced aromas of herb, dried leaves and flowers, along with black currant. The flavors are palate coating and textured, showing depth but also restraint.
91 points, Final Final Red Wine
The aromas bring a big whack of pungent blue and purple fruit, along with notes of herb and cherry. The flavors are full and palate coating, bringing a real sense of texture and hedonism but still with great freshness.
90 points, Lola Chardonnay
The aromas of mineral, spice, toast, yellow apple and lemon pith are light but enchanting. The palate is medium bodied and refined, demonstrating judicious use of oak and a lengthy finish that shows some warmth.
Great Northwest Wine, December 2016
The 2013 Estate Petit Verdot from Taylor Mag Vineyard receives a rating of "Excellent".
Martha Stewart, November 2016
The Thanksgiving Wine Guide names EFESTĒ Evergreen Riesling as a top pick describing it as "a refreshing, crowd-pleasing wine. It's delicate and dry and has a fresh, focused bouquet of lime blossom and white peach, flavors of apricot and chamomile, and a silky texture."
Vino Voyager, November 2016
"EFESTĒ winemaker, Peter Devison, is producing beautifully handcrafted wines, using minimalist Old World winemaking techniques, to include native fermentation and limited oxygenation. His bold reds, such as Cabernet Sauvignon, Syrah, and Petit Verdot, are velvety, complex, and have lots of fruit-laced layers." Excerpted from Wining About in Woodinville.
Sip Northwest, September 2016

A celebration of #roséallday includes EFESTĒ 2015 Rosé, Oldfield Estate, Yakima Valley. "The second estate release from this family-owned and-operated winery, the Oldfield Estate vineyard is planted strategically next to those of legendary vine master Dick Boushey, who also runs the site for the Woodinville, Washington, winery. Winemaker Peter Devison shows a deft, consistent hand in this release of 88 percent Mourvèdre and 22 percent Grenache, compelling many across the Northwest wine media to choose this as a perennial pick. Satisfying for Francophiles (dry, floral, citrus-driven) as well as fair-weather, seasonal rosé drinkers, minerality and grapefruit dominant the bouquet and the palate flushes out in wild berries, gracefully braiding acid into full fruit to finish with vivacity."
Washington Tasting Room Magazine, Fall 2016
Seattle Refined, June 2016
In the article, How One Grape Grower Inspired a Whole Industry, Paola Thomas interviews EFESTĒ's winemaker, Peter Devison. He discusses working with grape grower Dick Boushey and the collaboration that takes place when obtaining fruit from Boushey Vineyards: 'If something isn't up to quality, he won't put it in your bins, which is why we know that what shows up at the winery is exceptional. Having said that, I can't remember ever walking his vineyards and debating whether we would be dropping anything – it's always brilliant fruit!'
Seattle Wine Awards, June 2016
2012 Upright Double Gold
2012 Tough Guy Gold
Wine Enthusiast, May 2016
93 points, 2012 Big Papa
All varietal, this wine is mostly Klipsun and Bacchus vineyards, with Kiona and Red Willow rounding it out. The aromas bring immediate appeal, with pure notes of black cherry, fresh and dried savory herbs and crushed granite, showing pleasing complexities. The palate is tightly wound, showing a fine sense of depth that is balanced by bright acid and firm tannins. The finish lingers. It's a compelling example of the variety.
91 points Editor's Choice, 2013 Lola
This wine entices with its nuanced aromas of mineral, spice, almond butter, lemon pith, tropical fruit and chamomile. The flavors are concentrated while still showing exquisite restraint along with pitch-perfect balance. The extended finish kicks it up a notch.
90 points, 2012 Final Final
Cabernet makes up just over half of this blend. Aromas of black cherries, herbs and minerals are followed by plush-feeling dark-fruit flavors and backed by firm tannins. Drink now.
Vinous
November 2015
Via "Washington Turns up the Heat" by Stephen Tanzer (subscription required).
93 points, 2012 Emmy
92+ points, 2012 Eléni Syrah
92+ points, 2012 Nana
92 points, 2012 Big Papa Cabernet Sauvignon
92 points, 2012 Jolie Bouche Syrah
92 points, 2014 Feral Sauvignon Blanc
92 points, 2014 Sauvage Sauvignon Blanc
91+ points, 2012 Final Final
91 points, 2012 Ceidleigh Syrah
90 points, 2013 Lola Chardonnay
90 points, 2014 Oldfield Estate Rosé
2013 Evergreen Riesling is named one of the Top 100 Wines for 2015 giving it the distinction of being the only white wine from Washington State on the list.
Wine Enthusiast, November 2015